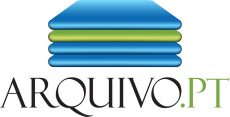 Arquivo.pt
Arquivo.pt is a web archive infrastructure partner of ROSSIO. It allows access and searches on web pages archived since 1996, in order to preserve information, making it possible to access websites that are no longer active today.
---

Library and Documentation Division of the Nova School of Social Sciences and Humanities
The Library and Documentation Division, which includes the Mário Sottomayor Cardia Library (BMSC), the Vitorino Magalhães Godinho Library (BVMG) and the Mapoteca, guarantees everyone's access to electronic tools and services, such as RUN – Universidade Nova de Lisboa's Repository and databases of scientific articles, besides the regular electronic catalogs.

RUN collects, stores, manages, preserves and promotes open access to the scientific and academic production of Universidade NOVA de Lisboa. It contains theses, dissertations, book chapters, articles in national and international periodicals, among other outputs.
Research Units of NOVA School of Social Sciences and Humanities

NOVA School of Social Sciences and Humanities (NOVA FCSH) also has 14 Research Units evaluated and financed by the Foundation for Science and Technology (FCT) that contribute to the research results, the data collected and the working methods developed over the last decades: